Looking for a cheap/quick fix for a leaky gas tank.
A few very small rust holes on the upper half of the tank.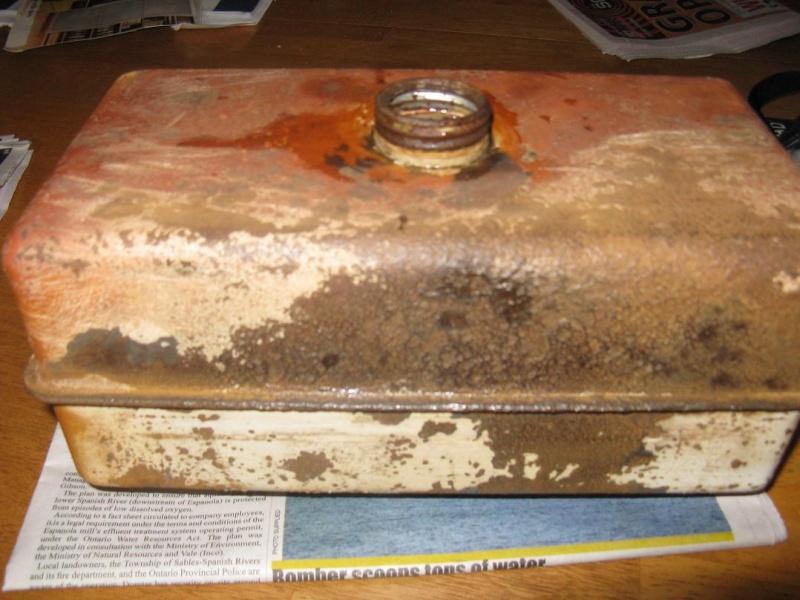 It's for the sears custom that I'm putting together. I don't plan to spend a lot of money on it.
Would Tremclad paint survive being exposed to gas?
Thanks.